Almond & Apricot Wild Rice Hotdish / Stuffing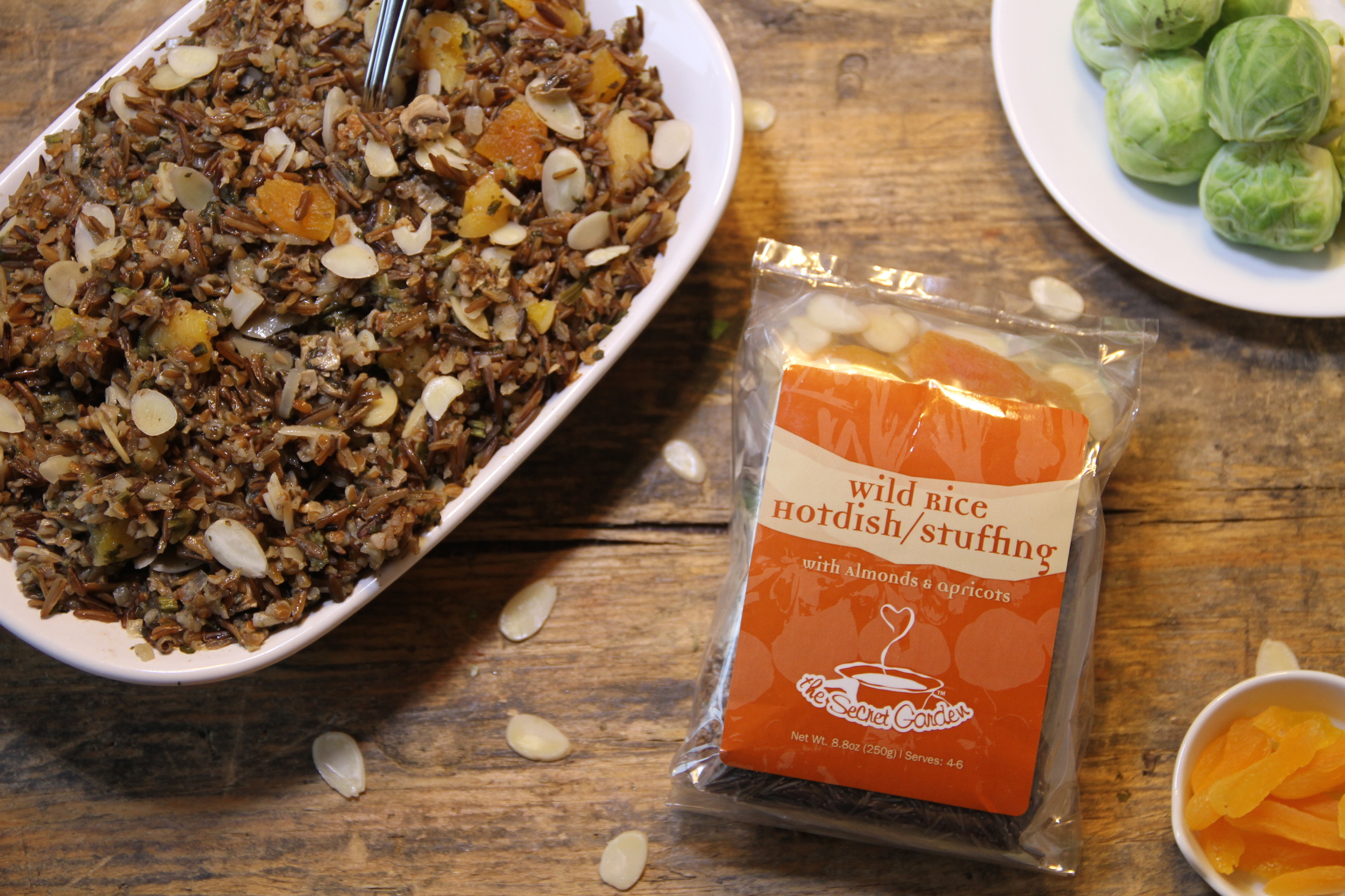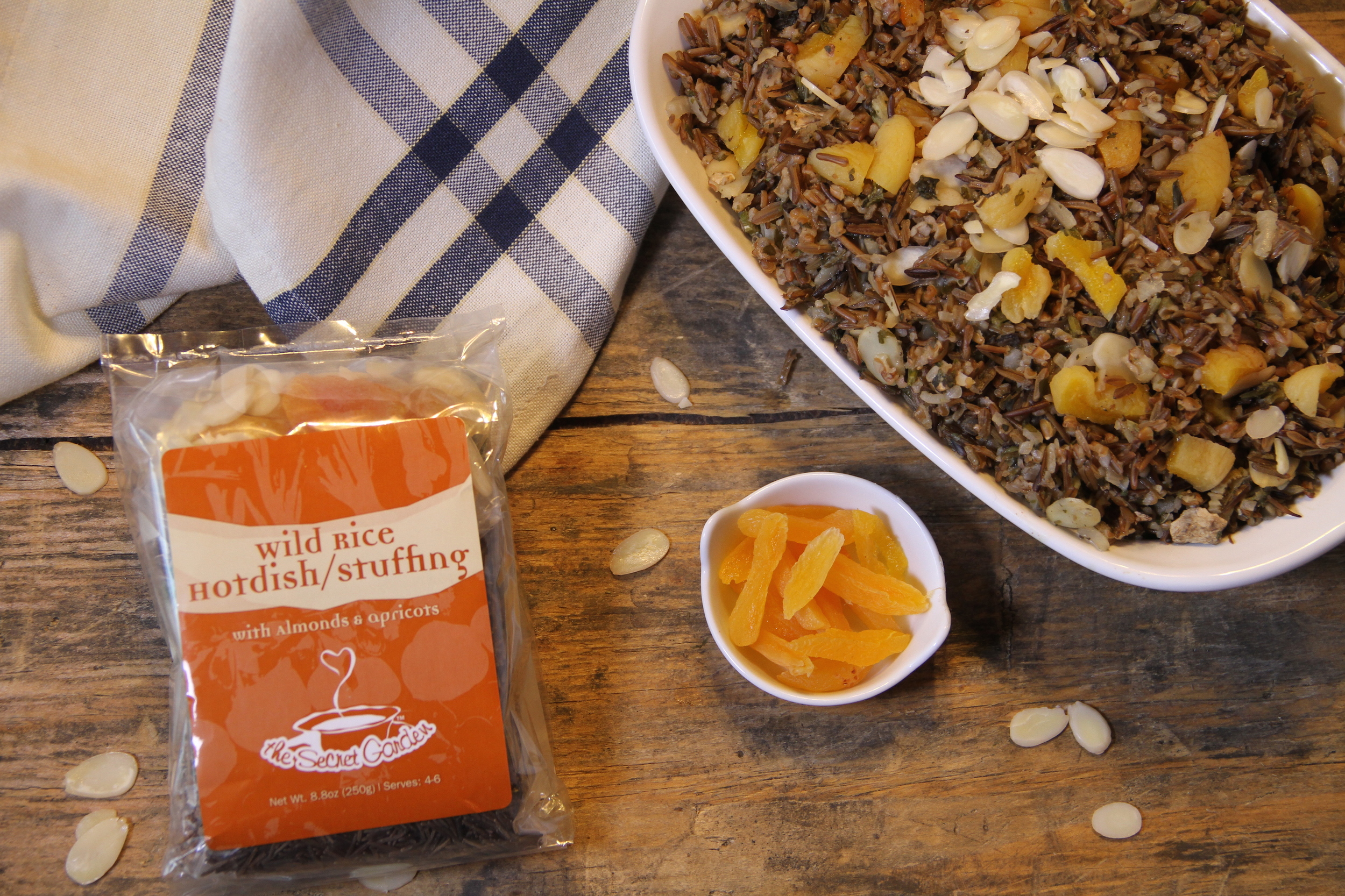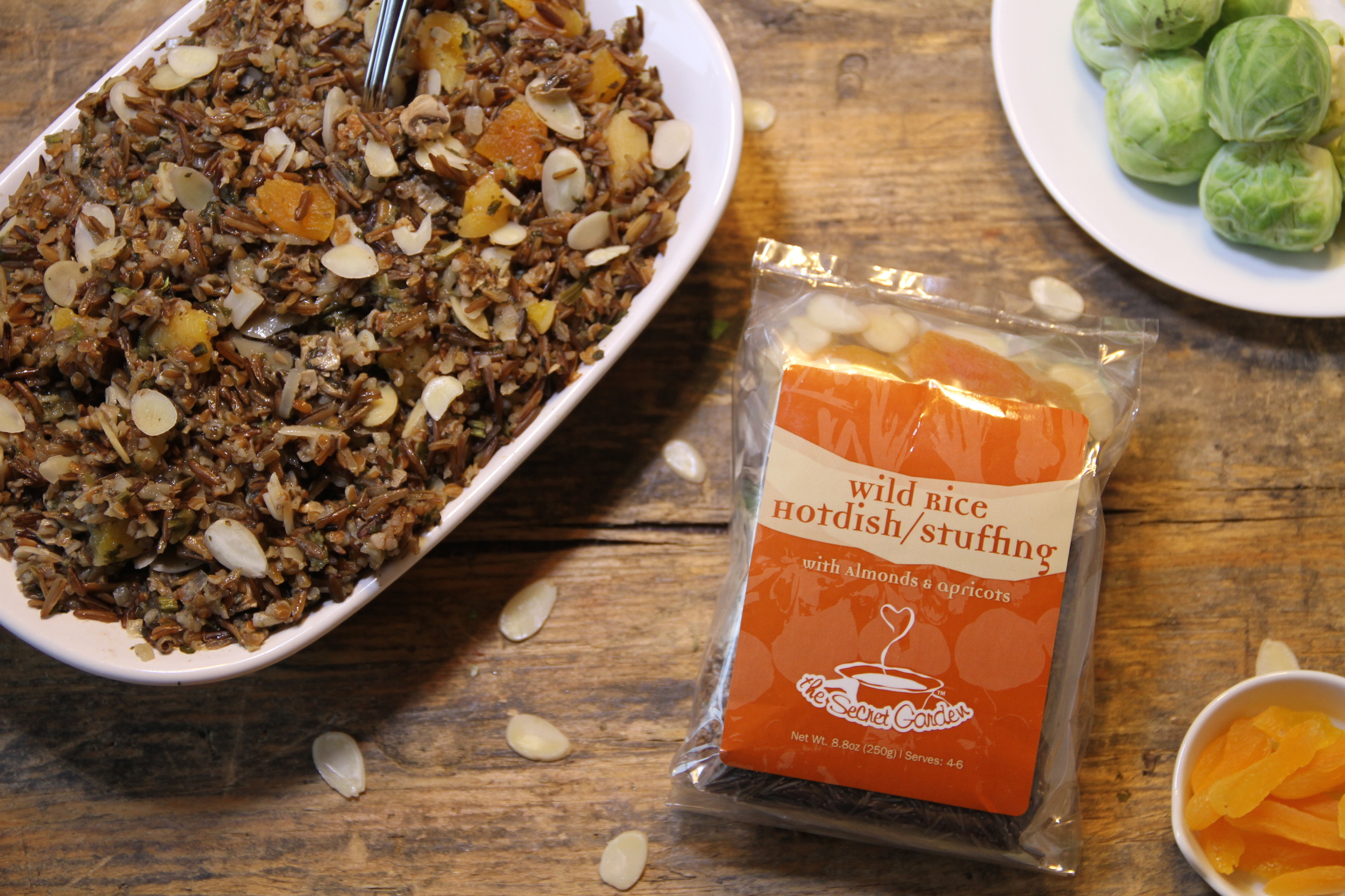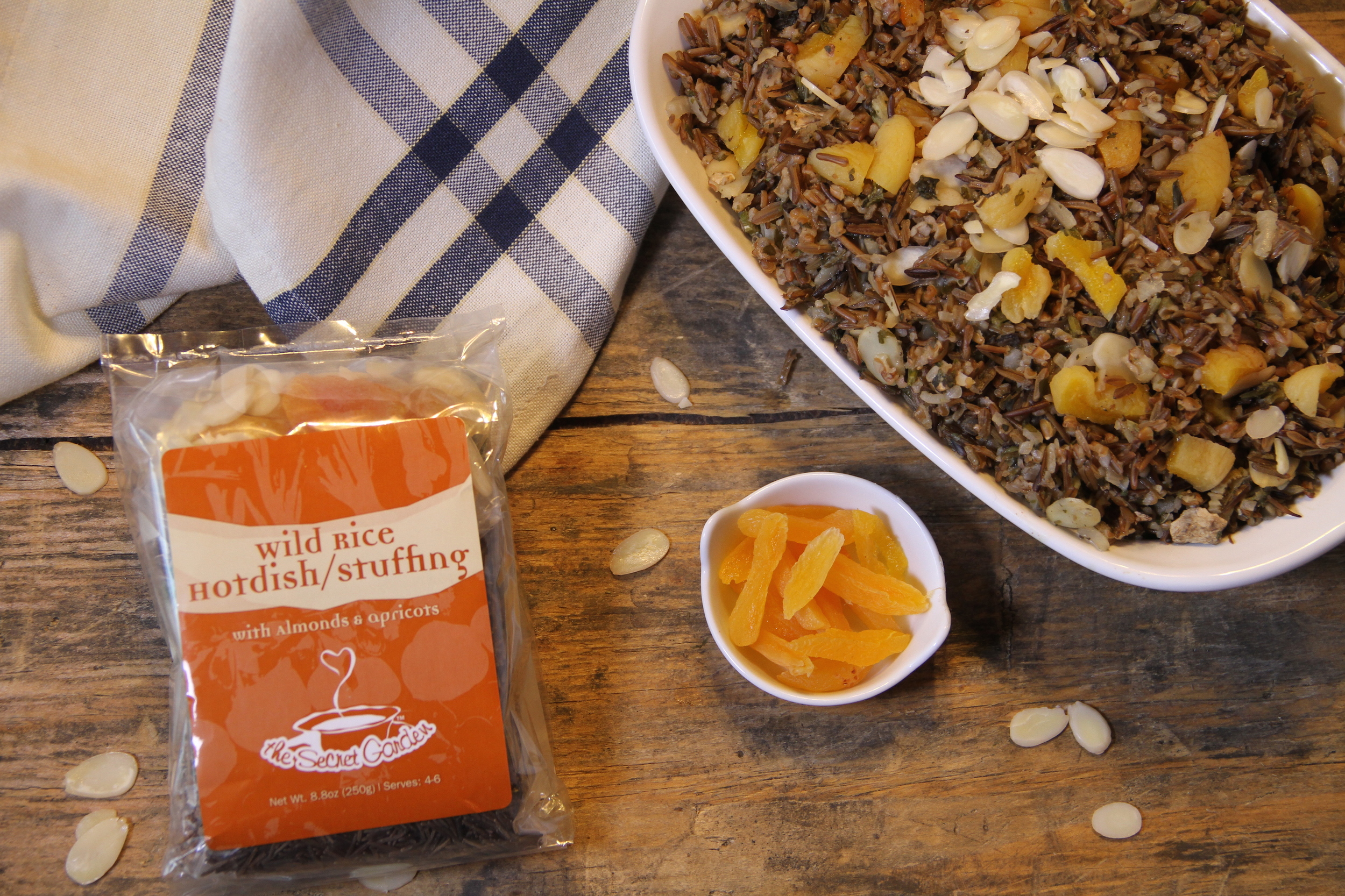 Almond & Apricot Wild Rice Hotdish / Stuffing
Not a soup, but a hotdish. (That's Minnesotan for casserole.) Everything you need in one package - Grade A cultivated wild rice, almonds, apricots, mushrooms, celery, onions, bulgur wheat, and seasonings. A family recipe for years, it will become a tradition for yours, too. Serve as a side dish for your next Thanksgiving.
Cook time 1 hour. Makes 5 cups.
Nutrition Facts
Serving size 1/2 cup of dried mix, servings per container 5, Calories 140, Total Fat .8g, Sodium 100mg, Total Carbohydrates 29g, Dietary Fiber 1.6g, Protein 4.6g. Based on a 2,000 calorie diet. Contains WHEAT, SOY & TREE NUTS.
Ingredients
Cultivated wild rice, bulgar, apricots preserved with sulfur dioxide, almonds, onion, celery, mushroom, broth (maltodextrin, sea salt, autolyzed yeast extract, natural flavor, onion, celery, parsley, spinach, garlic, carrot, potato flour, soybean oil, spices, extractive of spices, lecithin), spices.