Gluten-free Asparagus Wild Rice Soup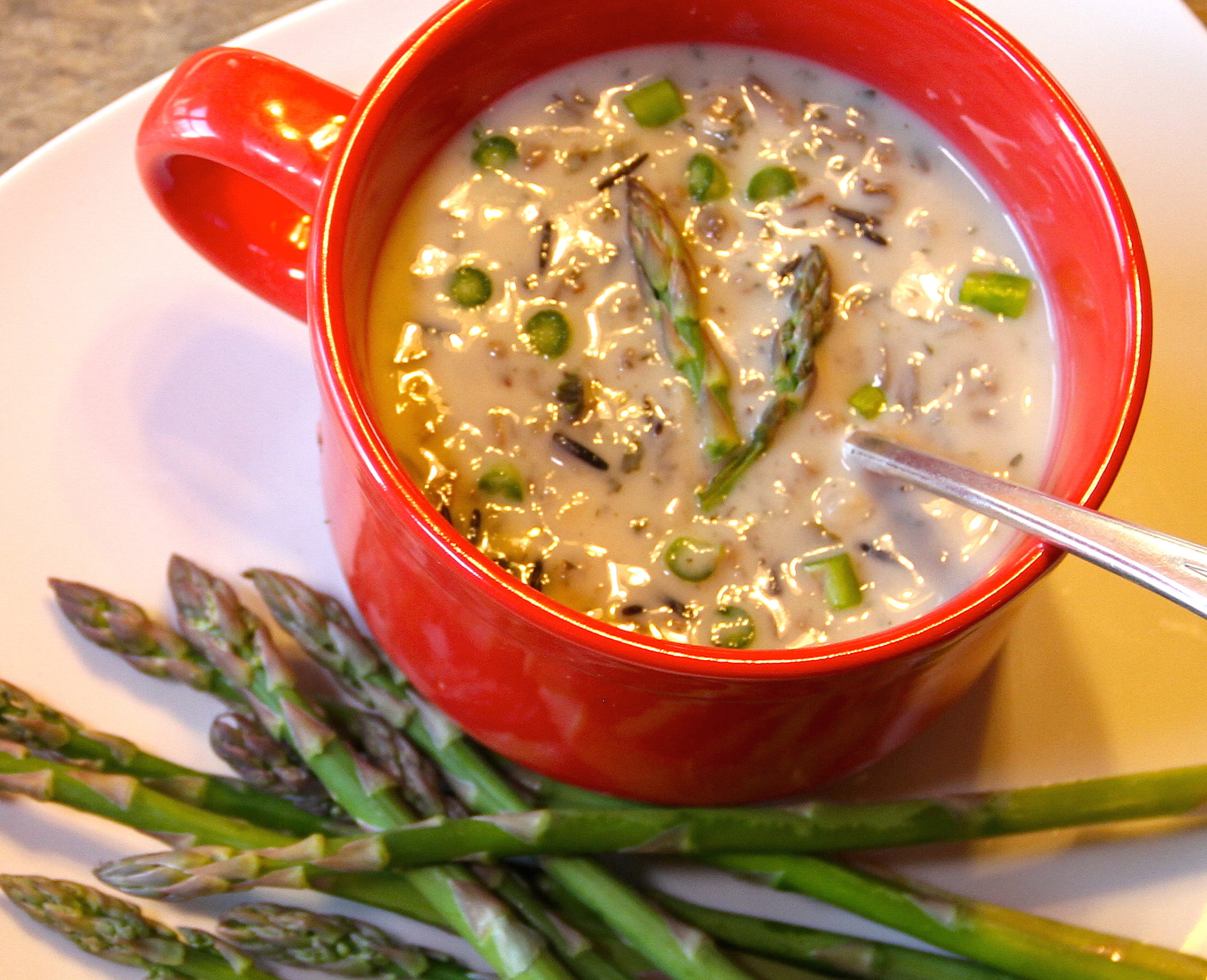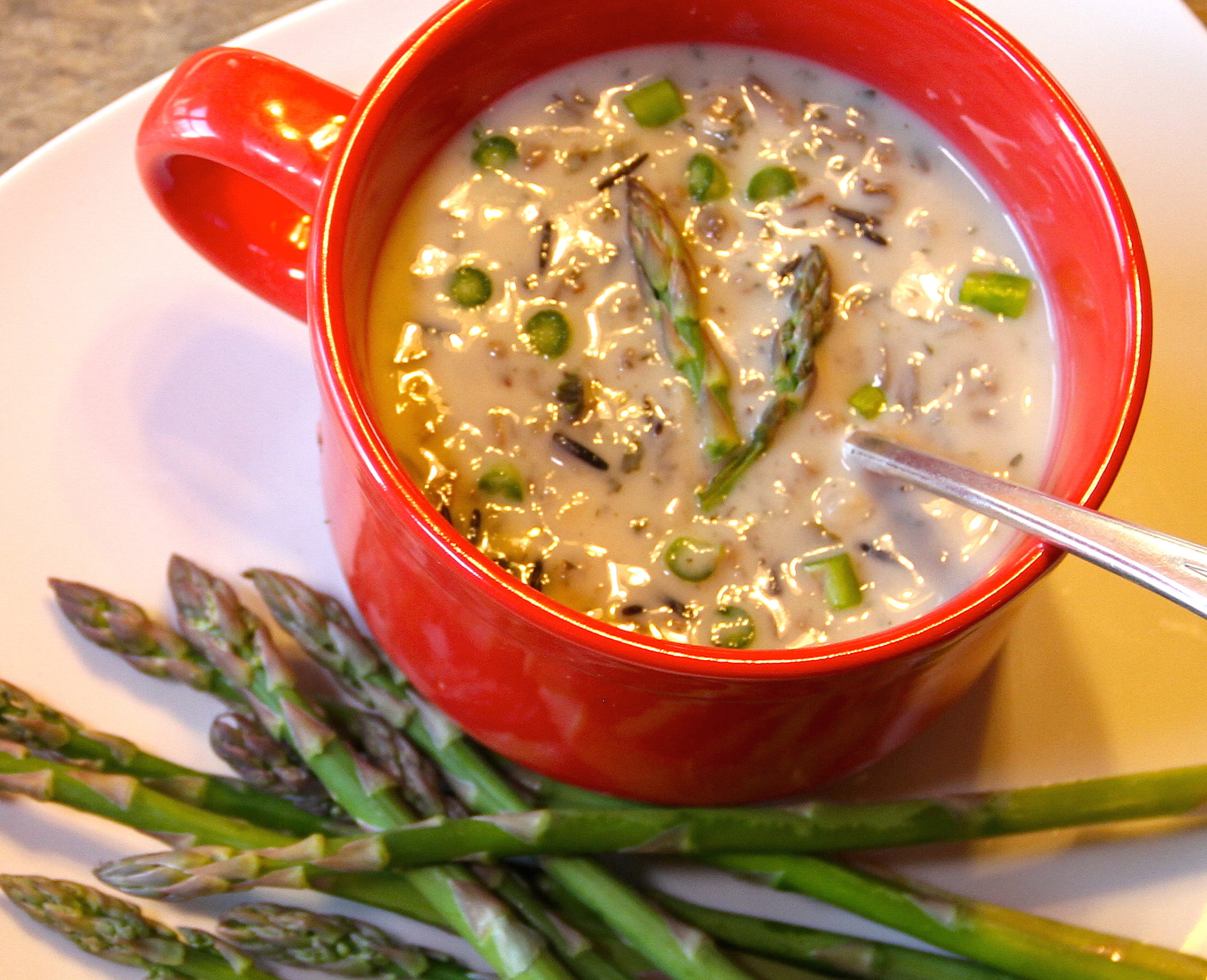 Gluten-free Asparagus Wild Rice Soup
New! Gluten-free! Quick and easy! This Asparagus Wild Rice soup proves that you can eat like royalty on a gluten-free diet. The delicious soup is creamy thick and loaded with wild rice.
Net wt. 6 oz (170g) Makes 5 8-oz servings.
Cooking Directions
1. Open package and set aside the small pouch containing white cornstarch.
2. Put 5 cups water into a 3-quart soup pot. Add contents of rice-veggie-broth bag to cooking water. Bring to a boil, reduce heat and simmer for 35 minutes, or until wild rice is tender.
3. In a small bowl, stir cornstarch in 1/2 cup cool water until dissolved. Pour into cooked soup and stir until soup thickens. Simmer 5 minutes more.
4. Add 1/2 cup cream (half and half) and stir well.
5. Adjust seasonings to taste and serve.
.
Nutrition Facts: Serving size 1/4 cup of dried mix, servings per container 5, Calories 30, Total Fat 0g, Sodium, 541mg, Total Carbohydrates 10g, Dietary Fiber 1g, Protein 2g. Based on a 2,000 calorie diet.
Ingredients: MN grown wild rice, broth (maltodextrin, sea salt, autolyzed yeast extract, natural flavor, onion, celery, parsley, spinach, garlic, carrot, potato flour, soybean oil, xanthan gum, spices, extractive of spices, lecithin), cornstarch, onion, asparagus, celery.
Made in a facility that also processes wheat, nuts, soy, dairy and eggs.